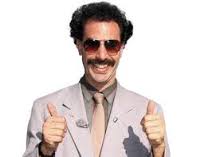 After posting about what is wrong with the Angels this year after their loss to the Padres, I'd be remiss if I don't do a follow up post given last nights slaughter of the Tigers.
Last night we saw the magic the Halos are capable of when all cylinders are clicking at the same time.
CJ Wilson managed to get himself into a bind by losing his control and walking the bases loaded followed by hitting Miguel Cabrerra in the foot which led to the ONLY Tigers run.   Yes, the only scored via a hit by pitch.  Wilson has some issues last week but so far this year he's been pitching like he did before the Angels grabbed him from Texas and in 2015 he's pitching below his career average when it comes to ERA, WHIP,  and BAA.  Also, his GO rate is the lowest it's been in his career.
Our bullpen has had some issues this year but most of the guys there are solid.  Save from an Alvarez earned run last night, we had 4 Ks in 3 innings with no walks from our relievers.
The entire offense was great last night.  EVERY started had at least one hit.  When Matt Joyce AND Chris Iannetta hit home runs in the same game, good things are happening.
Albert Pujols is only batting .238 on the season but was 3 for 4 on base last night with another long ball which got the scoring started in the first inning.
Johnny G continues to amaze (aside from a bonehead move the night before) and put up a double and triple last night.
Let's hope last night's magic continues and the Angels are heating up.  After all, this IS the second 12 run game within 7 days.