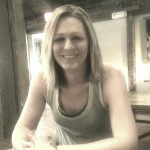 Baseball is love!  A lifelong fan ever since growing up in Minnesota and watching Twins games with my dad.  I love all things baseball from the hot dogs at the game to all sorts of crazy statistics, analysis, rule changes through the years, game strategy, and of course, the Los Angeles Angels.
I was able to play baseball from ages 10-18 in Minnesota and again on and off the past 3 or 4 years in the California Women's Baseball League.  Aside from catcher, I have played every position, including pitcher.  Currently I can be found playing slow pitch softball 2-3 days per week and managing my own team.  It's not baseball, but it feels great just to be out on the diamond!
Aside from this blog and attending baseball games (Angels and Padres), I can be found writing, working on independent films, playing baseball on her PS4, drinking Belgian and craft beer, and going out for runs and bike rides.
Jessica DeLine