Well, baseball is pretty much done for 2014 (queue sad music).  Until pitchers and catchers reports we'll mostly be watching the news for off season trades, roster moves and all the stuff that builds up the teams to compete in 2015.  For now – let's take a look at the Angels who played in the Arizona Fall League.  Who was a hit and who was a miss?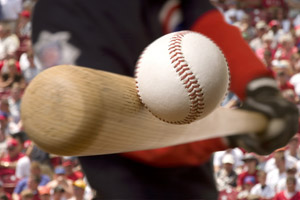 The Hits:
Chad Hinshaw, A, OF
Hinshaw had a pretty good AFL season and will probably move up to AA at least.  He led all the Angels with a .410 OBP and this speedy center fielder also swipped 7 bases in 10 attempts.  His OBP was the 4th best in the entire league, and his stolen bases put him at 6th there.
Cal Towey, A, OF
Put up a .279/.375/.426 with 2 HR, so he had a pretty decent fall even though he didn't make the top 5 or so in any category.  Will probably move up to AA in the spring.
Eric Staments, AA, SS
At .302/.277/.377 and 1 HR, his number were similar but not quite as good as Towey.  Good stats for a SS though.  He may stay were he is next year.
Nate Smith, AA, SP
The lone starting pitcher on the fall roster had a good season.  Smith struck out 21 batters over 22 innings with a 3.27 ERA.  Less than impressive, however, is his 1.41 WHIP with 8 walks and 4 HR allowed.  He'll probably move up to AAA in 2015.  Maybe even see a shot at roster time in The Show.
Chris O'Grady, AA, RP
O'Grady was stellar as a reliever.  in 12.2 innings he put up a .87 WHIP and allowed only 1 home run in a little over half the innings pitched as Smith.  That along with a 1.42 ERA will definitely put him on the big league radar.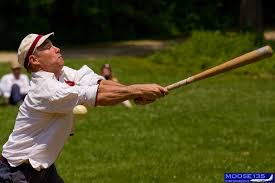 The Misses:
Caleb Cowert, AA, 3B
This top prospect had a pretty terrible fall season with a .185/.224/.259 line.  He also put up 5 errors and hit zero home runs.  I expect he will stay put in AA for now.
Mark Sappington, A, RP
The Angels farm pitching is not all it's cracked up to be.  Sappington gave up 7 walks over 12 innings on his way to a 5.25 ERA.  At least he didn't give up a home run.
Trevor Gott, AA, RP
Gott was the pitching version of Cowert.  A 1.77 WHIP and 6.14 ERA is now way to shine for the big bosses.  He's got some work to do in AA next year.