The four game series with the red-hot Houston Astros ended in a split yesterday.  A few important things to take away from this series are that the Angels tamed the Astros mostly (outscoring them 12-10 overall), we saw some pitching brights spots, and there were (small) glimmers of hope in our offense.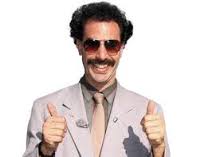 The Good:
Mike Trout batted .357 against the Astros with 2 home runs, though sadly no one was on base for either of them.
Carlos Perez went 3 for 7 with 2 RBIs.  For bonus points, Perez thew out Jose Altuve on an attempted steal of second base.
David Freese made the highlight reel for an amazing grab at third, plus he hit .417 with two multi hit games.
Jered Weaver was amazing on Friday night as he tossed 120 pitches to notch a complete game shutout.  Weaver struck out 6, walked ZERO, and only gave up 6 hits.  A performance this dominant bodes well for the team and for Weaver who's pitches were clocked as high as 88.9 MPH.  Weaver had a 18% whiff rate on his fastball and 26% on his changeup.
Garrett Richards pitched 6 innings of no hit ball on Sunday until he slipped up slightly int he 7th.  His stuff was overwhelming batters all day as he put up 10 Ks.  While his command ultimately fell off in the 7th, his velocity did not and his fastest pitch of 98 MPH was measured in that 7th inning.
Hector Santiago actually pitched pretty well, giving up only 1 hit and 5 walks through 6.1 innings.  As usually, his pitch count was high (about 18 per inning).  Santiago didn't give up any runs either.  Nicely done.
The Bullpen was great if you ignore Street's disaster on Thursday.  Aside for that inning, the bullpen pitched 10.1 other scoreless innings and only gave up 1 hit.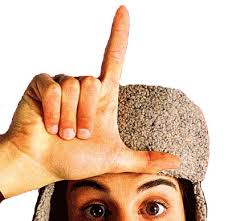 The Bad
The Angel's Offense continues to struggle and only mustered 12 runs through 4 games.  Great pitching only gets you so far if you can't put up the runs.  As a team, the Halos hit only .237 and left 37 runners on base during the series.  Need I also mention the 26 Ks and lack of home runs?  For the later, Trout had the only 2 and they both happened with empty bases.  Hard to get RBIs when your team isn't getting on base.
Mike Scioscia is an idiot.  He will continue to have his supporters who talk about how great he is and the fact that I haven't played a single day in professional baseball.  While the later is true, it doesn't mean Scioscia is automatically great since he has won many division titles.  What good is a division title if you can't get to the World Series?  How long can you ride on one World Series win that was 13 years ago?  Scioscia has a red hot bat and fresh talent in the form of Carlos Perez, yet he still is starting Iannetta on a regular basis.  Another baffling decision is the continues starting of Matt Joyce, let alone putting a .140 hitter in the cleanup spot.
Chris Iannetta actually had 2 RBIs and the called his full swing bunt a hit (even though a good throw would have turned a double play).  He should probably have went out to buy a lottery ticket.  Aside from that, Iannetta did nothing other than striking out twice in 5 at bats.  He should be relegating to filling in only when Carlos Perez needs a rest day.
Matt Joyce gets audible groans from fans any time he comes into a game.  Joyce was 1 for 11 during the series with zero walks and three more Ks.  Like Iannetta, he is dead weight in the lineup – especially in the 4 spot.
CJ Cron hits great.  In March.  In Arizona.  Apparently he left his bat in Arizona and has yet to really find it.  Going 0 for 5 with 4 runners left on base is not a great stat for a DH – and he certainly is no first baseman.
Matt Shoemaker was shellacked for 6 runs and 3 home runs on Saturday.  One of his worst outings ever, it was most likely a fluke.  The concern here is that he does seem to be giving up too many home runs this year with 10 in 31 innings.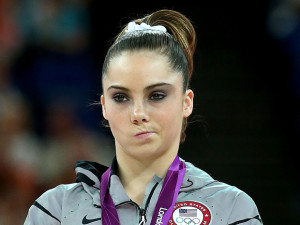 The Meh
Huston Street was a disaster on Thursday when he blew Santiago's great start with 4 hits, 1 walk and 3 earned runs in the 9th.  However, he redeemed himself from his rare blown save, by pitching a perfect 9th on Sunday.