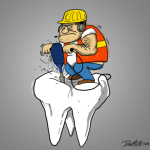 Watching this game was perhaps worse than getting a root canal.  It was painful in almost every way.  These games happen.  Not very often but they do.  It's certainly not the end of the word for the Angels but it sure was ugly.  I wasn't even looking at the TV when Stanton hit his 3 run blast and as soon as I heard the crack of the bat I knew it was gone.  Damn that was loud!
The Good:

Eric Aybar continues to light it up.  He almost single handedly was the Angels offense last night. Aybar now has 5 multi hit games in a row and is riding a 10 game hitting streak.
Kole Calhoun continues to be clutch and drove in the Angels only run with a 2 RBI double.
The Bullpen was pretty stellar as usual aside from Rasmus throwing a 1-0 fastball almost right down the middle for Stanton to jack.  WTF Rasmus?  Let's just assume is slipped.  Other than that, the bullpen went 7.2 innings without giving up a run.
Crappy infielder hitters du jour McDonald and Beckham didn't get any playing time.
The Bad: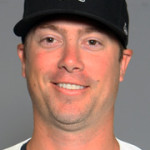 Matt Wade LeBlanc may be sent back down to TV rerun land.  He shouldn't get another start this week since we need a top notch rotation against the A's but more on that in my next post.  LeBlanc showed some signs of promise early on but was just not getting his pitches where he wanted them.  When he gave up back to back hits on 0-2 counts the picture was clear.
Trout & Hamilton went went 0 for 7 though Hamilton did get one walk and Trout did get robbed by Donovan Solano.
Stanton Homerun – I mean come on Rasmus, even LeBlanc knew not to give him anything good to hit and you threw a virtual meatball with two runners on base.  At least Rasmus struck him out on his next at bat by throwing only one strike over 5 pitches.
The Meh:
Yeah it was an ugly loss but that doesn't happen often to the Angels and today is a new day.  Moving on – and still the best record in baseball (though currently tied)