The Angels bounced back this week and took two out of three from the Oakland Athletics.  Considering the A's are likely headed toward a 1 game playoff with Kansas City, there is a chance we could see the A's again next Thursday in Anaheim.  So what about last night's game?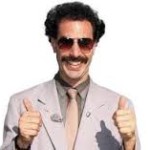 The Good:
I'm still not fooled into thinking Hector Santiago is a great starter but he did pitch a pretty solid (and scoreless) 5.1 innings yesterday while giving up only 2 walks and 3 hits.
Howie Kendrick went two for 2 for 4 with 3 RBIs and a double.  If Scioscia brings back Hamilton to the #4 spot in the playoffs I will personally kick his ass.
Mike Trout!  He hit, he scored – he even stole a base!  Hey, who let him steal that base?  Was Pujols not paying attention?  Trout did make his 3rd error of the season but you can blame that on his stomach bug, the sun in his eyes, or fear of Pujols kicking his ass for stealing a base while he was up.
The bullpen, aside from Mike Morin.  Vinnie Pestano, Joe Thatcher (though he did  try hard to blow it again), Jason Grilli, Fernando Salas, and Huston Street all held it down and let in a total zero runs in their 3.1 innings.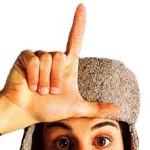 The Bad:
Mike Morin had a bad bad day.  Morin tried single handedly to blow the entire game for the Angels when he gave up 4 runs.  We can let it slide (just barely) since he had previously only given up 1 run in his prior 16 appearances.
The Oakland Defense had 3 errors during the game and cost Lester 2 runs (only 3 of the 5 runs Lester gave up were Earned).  You could say the defense lost the gave for the A's.