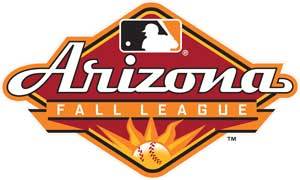 How are the top Angels prospects doing since we checked last?  Last take a look!
Position Players:
Kaleb Cowart – Still doing pretty mediocre but did manage to increase his average from .069 in 29 at bats to .154 in 52 at bats so at least he's batting around .260 over the past week or so.
Chad Hinshaw – Another double and 4 more hits.  Still batting in the 250's which was where he was last time.
Eric Stamets – Stamets has more at bats now and is playing well.  He has a triple and a .303 average.  Though he has been caught stealing 3 times in only 4 attempts.
Cal Towey – Sporting a .406 average, he is getting better as fall season goes on.  Three doubles, a home run and 2 stolen baes in two attempts.  He's pretty much showing up the other Angels hitting prospects at this point.
Pitchers:
Trevor Gott – Not much to go on since we last checked with only 2 more innings pitched.  The poor relievers only get so much time to prove themselves in the fall league.  His 1.4 WHIP is not great but his 1.80 ERA is decent.
Chris O'Grady – O'Grady pitched 5 more innings since we last checked. He now has 8.2 total with zero earned runs, and an impressive .58 WHIP
Mark Sappington – His ERA has gone down from 9.00 to 7.71 so not much to write home about still.  Plus there is a matter of his 1.57 WHIP.
Nate Smith – Still not too impressive for this #18 prospect.  A 4.05 ERA in 13.1 innings and a 1.58 WHIP.  His 10 Ks are impressive, but not at the expense of 7 walks in 13 innings.