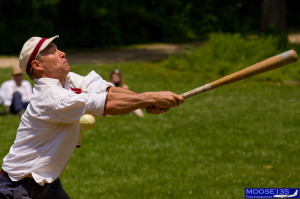 The Angels looked bad last night. And a little good.  But mostly bad.  Losing 4-0 in 10 innings is pretty much a perfect summary of the Halo season so far and this game points out most of what is wrong with out team through 1/4 of the season.
Chris Iannetta has quickly returned to looking lost on the field and at the plate.  He went 0 for 4 with a strikeout and a rally killing GIDP.  We need to trade him to the Blue Jays because apparently he can only hit at Rogers Center.  Iannetta is batting .161 this season and considering his career AVG sits in the low 200's, I don't see him getting THAT much better.
Matt Joyce was also 0fer.  He made a highlight reel play the other day but has the worst dWAR rating in ALL of baseball.  So he sucks at defense AND offense and STILL plays almost all our games.
Pitching has been a strong point this year and Shoemaker finally had a great game.  Too bad our pitchers have to get used to losses and no decisions when they only give up a couple runs, since your offense has been worthless.
NO Hits.  Well, five over 10 innings.  The Angels are worse than EVERY OTHER TEAM in AVG and OBP, save for the horrible Milwaukee Brewers.
No lead off hitter OR cleanup hitter.  Eric Aybar seems to have that job lately and he's hitting only .229 in that spot.  Kole Calhoun had a .350 OBP in the leadoff spot but he's been moved down the lineup in an attempt to drive in some runs (he's batting .231 in the 4 hole).
Wasted talent on the bench.  Carlos Perez has reached base safely in 8 out of 11 games.  If you could his Sac Fly, that's 9 out of 11 games he's been productive.  Where was he last night on that last Iannetta at bat?
Experiments that go on too long.  Cron was way past his due date when he was sent down yesterday.  Joyce is not working in left field.  Krauss has been horrible since being called up.  Here's to hoping Grant Green actually gets more playing time on this trip to the bigs.  Taylor Featherston has been just wasting a spot in the dugout because of the Rule 5 draft.  It's time to cut strings on some of these guys.
So what are the problems?  How do we fix them?  It's true the Angels are going to need to look elsewhere for another good bat in left field.  Preferably two since we don't really have a good DH either.  We also might need to think about a different approach at the plate.  Are you listening Don Baylor?
Like many fans, I'm frustrated.  I have high hopes for the Angels in 2015 because of pitching staff is mostly great, we have some great bats in our lineup and we have some great defense.  However, given the current roster and the likes of Marc Krauss, Matt Joyce, and Chris Iannetta, we aren't going anywhere with a few changes.  Make it so Scioscia and Dipoto!!