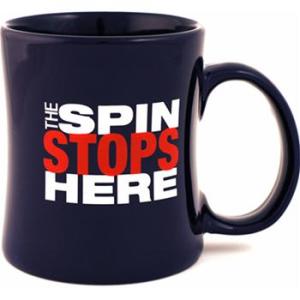 Thanks to an unnecessary game saving catch by Mike Trout, the Angels pulled off a tight win yesterday in the final games of the series in Oakland.  I say unnecessary since the Angels went into the bottom of the 9th with a 4 run lead.   A combination of a  Cron error, some bullpen mistakes, and Street probably not being fully warmed up, led to the spot where Trout catching that ball = Angels win and Trout missing that ball – Angels lose.
Fortunately, the Halos put 6 runs on the board which is certainly more than they have been scoring lately.  Jerry Dipoto put his spin on the Angels' offensive woes saying that there is no market right now to add offense and that everything is "fine".
He further states that all these players are in their prime years and are not coming off  some "absurd decline" and that everyone performed well in spring training.  That certainly is some good spin!
First, not everyone is in their "prime".  According to data, offensive production begins to drop significantly after age 30.  Not to mention, check out Albert Pujols' drop-off since age 28.  Who on the Angels falls into this category?
Chris Iannetta – 32
Drew Butera – 32 in August
David Freese – 32
Eric Aybar – 31
Matt Joyce – 31 in August
Albert Pujols – 35
Who are the Angels struggling the most right now?  Let's just say that NONE of the above are in the top 5 when it come to batting average currently.  So, saying ALL the players are in their prime is just not true.  31/32 is not old and players still produce, but that is not prime.
Secondly, everyone did well in spring training?  That is mostly true.  Our catchers all struggled, but lets face it – spring training is spring training.  Kris Bryant was crushing home runs left and right in the spring but has yet to hit on in the regular season.  You can't really say "they did well in spring training – they are still good".
Lastly, none of the players are on some absurd decline?  Depends on how you measure absurd, but probably not.  The issue here is that you don't know they are on a decline until the season is over.  Could some of the above players be in the MIDDLE of a decline?   Yes they could.  Let's hope they are not.
The solution is not to go trade for a big bat right now, but rather utilize some of those hot bats in AAA (Kyle Kubitza, Carlos Perez, etc) and mix up the lineup.  You can't get a team out of a slump by doing the SAME thing every day.  Scioscia's lineups rarely have changed this April until yesterday when he was FORCED to make changes due to Pujols being out of the lineup.  And guess what?  It worked.