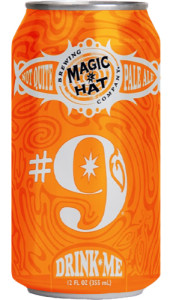 Magic numbers are starting to change rapidly – at least for a few teams.  Let's take a look at how things are shaping up going into the weekend.
Magic Numbers of Division Leaders:
Baltimore Orioles = 8 (17 games to play)
Kansas City Royals = 17 (18 games to play)
Los Angeles Angels = 9 (17 games to play)
Washington Nationals = 10 (18 games to play)
St. Louis Cardinals = 14 (16 games to play)
Los Angels Dodgers = 14 (16 games to play)
There are three teams that are close to locking in their division championship and may do so sometime in the next week: Orioles, Angels, Nationals.  Of course anything is possible but the Orioles could go 8-9 the rest of the season while Toronto goes on a 17 game winning streak and the O's would STILL win the division.  In the case of the Angels, they could go 9-8 while the A's mount a 17 game winning streak of their own and the Halos would still come out on top.  Those numbers are not impossible, just improbable.  All the teams with a near lock (Nationals as well) need to continue to play strong and to play their own games.  If the Angels win 9 games, it doesn't matter what the A's do, if the Nationals win 10, the Braves can win all they want and still come in second place.
Of course playing their own games is even more important for the Royals, Cardinals and Dodgers who all are currently handing on to relatively slim leads.
Regardless, I'm heading to two Angels games next week and I'm hoping for a clinch while I am at one of them.  The excitement of September is heating up!