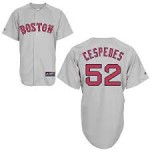 What is happening to the best two teams in baseball?  Both the Angels and A's have struggled since All Star break.  The Angels and A's went from 1st and 3rd OBP in the AL to 6th and 13th.  They went from 1st and 2nd runs scored to 15th and 3rd.  Comparing other numbers as well you will see the drop – though the Angels have had more significant drops while at the same time gaining ground (and passing) the A's for the best team in baseball.  Looking at some pitching stats, the Angels have staying in 3rd for WHIP and the A's dropped from 2nd to 7th while supposedly having the best rotation in baseball.  The Angels ERA has gone down from  3.84 (pre) to 3.02 (post), while the A's has gone up from 3.09 to 3.69.
The A's haven't even been playing .500 ball since the All Star break after their recent sweep and 5 game skid.  Before the break, the A's had a whopping .621 WIN% which dropped to .483 post break. The Angels themselves dropped from .606 pre to .536 post.  Right now, the Angels are playing better ball – barely.
For this article, let's focus on the A's who made HUGE trades going into August that do not seem to be paying off (yet?)  They also recently lost shortstop Jed Lowrie to a fractured finger.  On Sunday, Lester got his first A's loss (now 3-1 for the A's).
Do the A's miss Cespedes in the lineup?  It's an interesting gamble trading a huge bat and huge offensive star that players EVERY day for a pitcher that hits the mound once every 5 games.  The later is great in the playoffs.  The former helps get you there and win those games.  Perhaps Beane doesn't care if the A's lose a few more games without Cespedes since they are all but locked (though anything could happen) for a wildcard spot at the very least.  It's the end game that matters for Beane and he wants a pitcher there.
The A's are in a slump.  Everyone knows that.  Everyone also knows it started around the time Cespedes left.  Coincidence?  Since losing Cespedes, the A's runs per game has gone from about 5 to 3.6.  Their slashline has changed from .250/.325/.397 to .224/.299/.344.  Of course it's not all offense as you can see by the numbers above their pitching has been slumping as well.
It's a pretty big slump and the two best teams in baseball face each other in a 3 games series starting Friday.  So far this year, the A's have that series 6 games to 3.  This weekend could be very telling in the saga of these two top AL West teams.